It's Monday again... While it means the start of a new work week, it also means it's time for Mailbox Monday!
This is only my second week at my new book blog so I am ever grateful to already be getting books in the mail from authors and publishers seeking my reviews.
This week I received 3 books in the mail- and a variety to say the least, which I appreciate as it keeps things moving along in an interesting way with new stories from different genres. Best of all, I received my first childrens book, as well. So let's see what I got, shall we?
Southern Adventures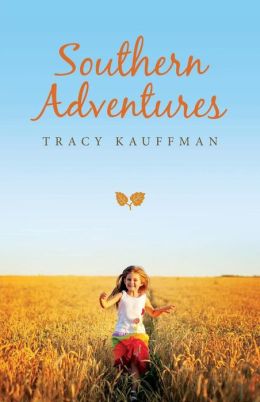 The first book is Southern Adventures, by Tracey Kauffman. This book was rather small so I actually got a chance to read it in between other books. It was a nice little story, more like a memoir, and based on real events. It told the story of how looking at an old box of photos can bring back a tons of memories, both good and bad, both happy and painful.
Sally Singletary's Curiosity
Next was Sally Singletary's Curiosity, by J. M. Cataffo. It's a whopping 478 pages, but hopefully it won't take long to tackle. The reviews are all really good so I'm looking forward to it!
The Treasure Bed
Last, but not least, was The Treasure Bed. A cute children's book I received from author Pamela June Cohen after winning it through a Goodreads giveaway.
The book is about a little girl who needed a new bed. but was less than thrilled about her mother purchasing it from a second hand store. Come to find out, her friend has a bed she also received from a second hand store and refurbished.
I plan on sitting down and reading this one to Katelynn this week. The illustrations are bright and colorful so I am sure she will enjoy it, though she is too young to understand the story.
Thanks to all the authors who sent
these great books for me to enjoy!
FTC Disclosure: Please note that each of the links above will take you to the appropriate Amazon page if you choose to read more about these books or purchase them. They do include an affiliate link for Amazon Associates in which I may earn a small fee if you choose to purchase.