Welcome to the Fatal Intent Book Tour and Giveaway!
About Fatal Intent by Ryshia Kennie
Leading a scientific excursion into the Borneo rain forest is a life long dream for entomologist, Garrett Cole. But when her guide turns up dead and headless, her abilities are tested. As the dense foliage pushes her team further from the river, they are lost. Every shimmer of sound is a threat, and when a blonde haired, half-naked giant emerges from nowhere, she wants to run. But there are no options – she needs help.
Raised in the lush cradle of the Borneo jungle, Aidan is as unconventional as the fact that he has no last name. While the city is home, he returns to the jungle for peace and solitude. As a PI, how can he ignore the mystery this group and their dead guide poses? Leading them in a convoluted trek in a bid for answers he soon finds himself in a clash of wills with their alluring leader and answers that slide dangerously close to the tribe he loves.
In the jungle's torrid heat they find unexpected solace in each others arms. But faced with death and betrayal, in a battle of wits that puts lives on the edge, can anyone be trusted?
GUEST POST: What Inspired Fatal Intent? Will this be part of a series?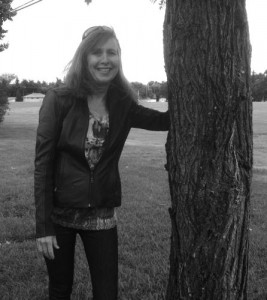 Fatal Intent
is a stand alone story. The inspiration for Fatal Intent began with a trip and while I didn't know what story I would write as a result of that trip, I did know a story would emerge. It isn't always that way, but this time it was a case of trip first, story second.
Malaysia was an intriguing place. It was a place where we got the rare opportunity to see inside the lives of the locals, if only for an evening or two, when in the city of Kuching we were toured around and invited to a local barbeque that was celebrating everything from Christmas to the upcoming Chinese New Year and the just ended Ramadan. It was there that instead of us being a voyeur into their world, they became a voyeur into ours. After all, we were the strangers in their midst, not the other way around. They were fascinated by the concept of a prairie winter, how cold it could get, how much snow we might have – what we might wear. So we stood there in the balmy tropic night, eating fresh grilled seafood and drinking cold beer and enjoying, despite our climate extremes, more similarities than differences.
But it was when we ventured outside the city and into the Borneo rain forest where we discovered another world. Here things were different. That was clear in those first moments on the ferry that took us upriver with air conditioning blasting and kung fu movie blaring, and deadly logs heading in the opposite direction seeming to come just a little close to the boat that flew along at what seemed ridiculous speeds. On the rounded roof of this airstream-like boat was the overflow. And yes, we were offered overflow but we passed, opting to wait for the next boat rather than perch on the roof relying on good balance and a small metal railing.
So fast forward past the last village and to a place where there is only rushing river and verdant green. I'm standing on the verandah of a lodge in the middle of the Borneo rain forest. It's evening and there's floodlights on the slope leading to the river to attract insects.
No these weren't little things like what you captured and stuck in a jar as a kid. These were like insects on steroids. The moths flew in like small birds. In fact, as I stood there in the dusky light, something hit me in the shoulder and knocked me a step back. I thought from the amount of force that it might have been a bat and then I looked down and saw a beetle. It was about three inches long.
They say that in Borneo, the children never fall asleep in biology class.
I remembered the line I had read in a travel brochure when we ventured further into the mystery of Borneo. Until then, I hadn't known that large lizards could move that fast, so that they were just a blur of flattened grass or that insects could make that much noise. I had no idea that smoke pots kept monkeys out of rice fields or that next to pythons, centipedes were one of the deadliest creatures in the jungle. I didn't know that most scorpion bites won't kill you but a centipede can make you sick for days. Oh, and mark your path, in the jungle you can easily get lost.
But it was in the heart of the rain forest where I discovered that the most unforgettable were the people who had carved a life out of this place where nature clearly had the advantage. I remember standing on a sun-bleached longhouse verandah and looking at a skull that dangled from the rafters and the guide cheerfully saying that it was the skull of the last head taken by the Iban over a hundred years ago.
I don't know now and I didn't know then. What I do know is that, as macabre as it was, that skull was the catalyst for the story that was destined to be set in Borneo. Fatal Intent is a romance, a rain forest adventure that flirts with the dark side.
Meet Author Ryshia Kennie
Ryshia Kennie is the author of two published romances. From the Dust, is a romance set during the Great Depression. Her second book, Ring of Desire, was set against a backdrop of magic and mystery, in medieval England. An award winning author, her recent novels now focus on suspense and women's fiction – always with a hint or even a dollop, of romance. The Canadian prairies are home where she lives with her husband and one opinionated Irish Terrier.
Connect with Ryshia Kennie
Giveaway
At each stop, Ryshia will award one commenter an ebook copy of From the Dust, a historical romance set in Depression Era Saskatchewan. The grand prize for the tour will be an autographed copy of From the Dust, a book unique bookmark, and a Region 1 DVD of East of Borneo, a 1931 B&W movie.