Mailbox Monday Thursday is finally here! I didn't manage to making my post on Monday, and I had tours on Tuesday and Wednesday... so finally, here it is Thursday, and Mailbox Monday has arrived.
My mailbox was rather empty last week but that gave me a chance to catch up on a my TBR list and get started on the pile coming in this week. Apparently, in the book review world, one week with out a lot of books is made up for the following week. So much so, that my mail lady and I had to have the 'you need a bigger mailbox' discussion which is now on my honey hubby-do list for this weekend. :)
So what did the mail lady bring this week?
An ARC copy An Ashford Affair by Lauren Willig.
I was lucky enough to win this one through a Goodreads giveaway a few weeks ago. :) The only difference is my copy has a big pink stamp notating that it is an advanced review copy.
My first OFFICIAL ARC.
I know, I know... I am easily excited!
The Ashford Affair by Lauren Willig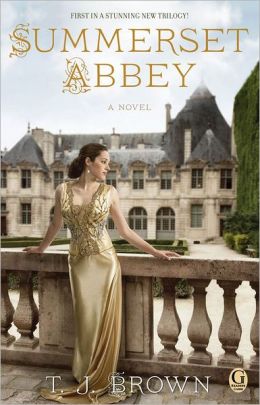 Summerset Abbey by TJ Brown
The next day I received my copy of Summerset Abbey.
I pre-ordered it after reading about it on a the post
Well, now that you know what I got
,
what did the mail lady bring you?